Real wedding features are, without a doubt, a great way to reach your target audience, increase brand awareness, and establish social proof. Not to mention, earning those valuable links is beneficial for SEO. However, they take a significant amount of time to prepare and, in a season where we're juggling a wedding boom with a global pandemic, you must see an ROI from your time and efforts.
You may have the best intentions for submitting a beautiful wedding, but if people are unhappy throughout the process, it will become more of a burden than anything else.
To avoid tensions surrounding press, you must set realistic expectations with all parties involved — your clients, your creative partners, and even yourself. There's no point dragging the team along for the ride if everyone ends up thinking, "That's it?"
Follow these best practices for selecting media outlets and submitting real weddings that keep everyone happy along the way — and provide you with the ROI you deserve.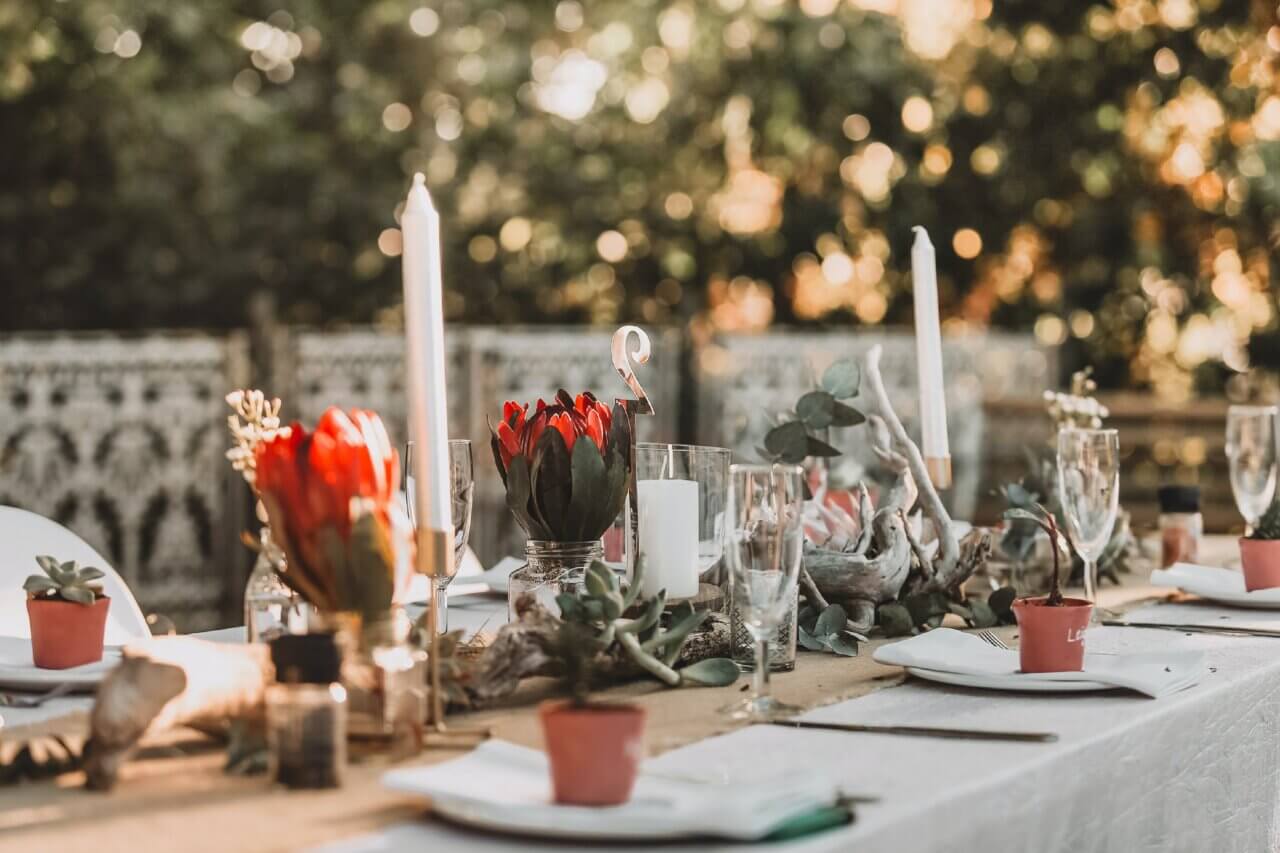 Get real on your press goals
It's easy to think about all of the big, flashy media outlets that you'd love to add to your press portfolio. Imagine how it would feel to have Vogue and Martha Stewart Weddings logos splashed on your website! But the real question is: Will it help you achieve your revenue goals? The hard truth is that you can't monetize bragging rights, so it's not worth investing your time and resources. Great publicity is using a channel to strategically connect with your audience.
This is when I like to shout out local and niche publications. They may not get the same traffic as the big names, but they position you directly in front of a smaller, more engaged audience. For many businesses, local and niche outlets can serve you better than the larger ones.
Once you've settled on a realistic media approach that pushes you closer to your big-picture business goals, begin narrowing down the celebrations that make the most sense for those outlets. Review their wedding section regularly to keep a finger on the pulse of their content. It's not about sending all your weddings to your dream publication and hoping one gets picked up. Instead, you need to curate your submissions so they match the intended audience and aesthetic.
Bring your clients onboard
We often assume that all of our clients want to be published, but that's not always the reality. To set the expectations early, include a clause in your contract that grants permission to use their photos for marketing purposes. (This is not legal advice — please consult with a lawyer to ensure that your contract is sound.)
It's not just about getting the clients to say yes, though. You also need to ensure that they'll be a part of the process and cooperate in a timely manner. Many publications require input from the couple, so if you get radio silence while they're on their honeymoon, you may lose a big opportunity.
I recommend building the client interview into your workflow before the wedding. You won't be able to answer every little detail about the day, but you can gather a significant information about planning elements, like their color palette, their theme, and their inspiration sources. Aim to connect with them two to four weeks before the wedding to collect this info, so you'll have some content to work with even if they go MIA after their big day.
Set a realistic timeline
When it all boils down, a real wedding submission may only take a couple of hours to put together. But it's never that simple, right? You are at the mercy of your clients and your creative partners, so you need to pad your timeline to give yourself enough buffer.
It might be your priority, but it's not everyone else's priority. The photographer may take their time on edits. The couple might have planned an extended honeymoon with no cell service. The editor may be bogged down with submissions. Expect that the process will take time, so you can plan accordingly in advance.
At the beginning of the season, sit down and consider the weddings you'd like to submit and choose the best destination for each. Then, plan out your touchpoints based on the event timeline. When will you need to connect with the photographer to discuss the plan? When should you interview the client? What can you gather early in the process?
When you're proactive in your approach, you can be as efficient as possible with a year's worth of submissions planned out on your calendar. This is particularly vital for seasonal submissions, as editors need several months of lead time for publication. By the time November rolls around, their holiday content is already planned, and you've missed the ship. Expect it to take several months from start to finish, so you can plan accordingly.
Play the long game
Public relations is about establishing long-term media relationships; don't let external pressure get in the way of your goals. Most wedding pros have experienced the overly demanding couple or vendor that is convinced the wedding is worthy of Harper's Bazaar or the New York Times, even if it's clearly not a fit.
Don't sacrifice your editorial relationships (or your time) submitting an event you know isn't a good match. Start by asking about why they want that publication and walk through the factors that go into consideration. Ideally, it will help them see that the celebration is better off submitted elsewhere.
However, if they are particularly insistent, it's OK to push back and tell them to submit it on their own time. There's no need to tarnish your reputation with an editor over an ill-suited submission. While I encourage all wedding pros to build their press portfolios with real wedding features, it's essential to be strategic with your submission. A scattershot approach is a waste of your time and, worse, risks your reputation among editors. Realistic expectations are key to a successful process that keeps you, your clients, and your creative partners happy every step of the way.