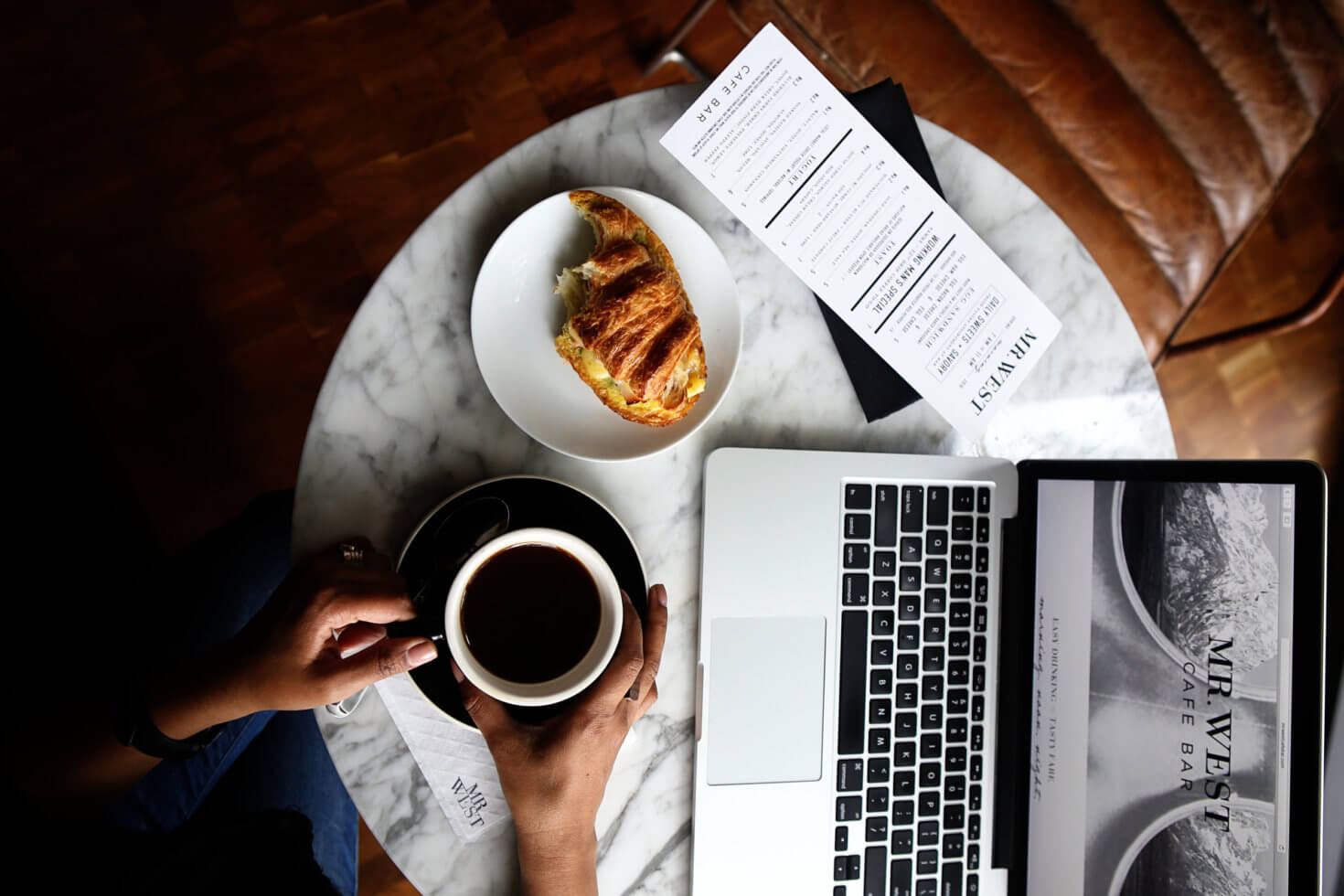 While my goal has also been, in part, to empower wedding professionals to represent themselves if they so choose, I find that for some, there may come a point when it's time to consider hiring a wedding publicist.
So how do you know when it's time to take the leap? First, consider what strategies are resulting in the biggest ROI. If you're finding that real wedding features have served you well in the past, and that you may benefit from bringing someone in who can take things up a notch.
Additionally, take a good hard look at how you're spending your time.  If you value the role PR plays in your business but know your time is better spent elsewhere (making sales, focusing on the client experience or even simply doing what you love), then a PR consultant may be your solution.
Hiring a wedding PR agency can seem intimidating- especially if it's one of your first experiences with bringing in a consultant. The very best way to get you started is to ask trusted friends and colleagues for referrals. They'll be upfront with you about the benefits as well as the challenges. Don't have anyone within your inner circle with this experience? If you belong to any industry groups (off or online), consider putting out feelers with them.
And what sort of things should you look for when qualifying candidates?
Their initial response and follow up
Just like your couples do when seeking out their wedding day team, you want to be mindful of how the initial communication is handled with your prospective wedding publicists. How quickly, for example, do they respond to your initial inquiry? In what manner did they respond?
When setting up a time to chat, what was the process? Did they take the time to get to know you prior to your initial discussion?
The process for working together
One of the top questions I get is- how long does PR take to work? As I readily share, we typically need 30-45 days at the onset to dig into our new client. We need to learn every aspect of their company and create a strategy around that. In fact, we've turned down work where a great prospect client wants to rush pitches out the door. In those instances, we're simply not the right fit, but surely someone else is.
You may find that some wedding publicists understandably set boundaries- certain office hours, preferred manners of communication, etc. Others (such as myself!) may travel for work and have a communication plan in place to ensure your needs are met even if your lead is away. Regardless, you'll want to make sure you're both agreeable to any communication
While there certainly will be a learning curve for the both of you, you'll want to make sure things are clicking, and you're both agreeable to any terms set from the onset in terms of the processing for working together.
Their Press Portfolio
A PR company's press portfolio (both their clients and their own) is one of the most important components to review. This will lend insight into their current media relationships as well as the type of press they specialize in, whether it be online, print or on the air.
Make sure to ask for their most current press to see what's kept them busy in the last 6-12 months. If you find that the wedding publicist has placements 12-18+ months out but with media outlets you'd like to pursue, be sure to inquire about their current relationships there and the likelihood they'll have someone they can reach out to if the right idea to pitch comes along.
On that note, take precaution if you feel as though you are being overpromised results. Guaranteed placements do not exist, period. If a publicist has concerns about the challenges of securing media placements for you, take the time to hear them out and understand that they may actually have your best interest in mind and are worth a second look.
Ultimately, if you have an idea of where you'd like to be placed, you need to make sure you find someone whose expertise and work is aligned with your company goals. If you're clear with where you'd like to go, then they should be equally transparent about
Their clients
The goal is to find a company that understands your specialty, but doesn't represent your competitors, which can sometimes be a tall order. Wedding publicists have the benefit of presumably understanding your niche inside and out. Some may even have experience working in the industry itself.
But, if this is the first time the company will be working with weddings (or even just in your region), be sure to have them generally outline their approach, being mindful of the fact that you won't be able to see a specific plan come together until a contract is signed and deposit is paid.
The team
When the time comes, will you be working with them directly? If not, who will be take the lead. Likewise, if it's a team effort, how can you expect the team to come together? The right wedding publicist will be open with you about the staff they employ, how they are trained and their experience in the field. If you're interviewing a solopreneur, it may be worth investigating how many clients they take on at a time, as well as how they stay organized and manage a workload on their own, while meeting the needs of all clients.
The question remains- should you ask to meet team members prior to sending the contract? I think that ultimately depends on the wedding publicist- accounts change hands and adjustments are made so there is valid concern that the person you meet may not be the person assigned in several months when you begin.
Their social media
Social media is a window into a company's brand so there are a number of things you want to consider. How do they present themselves online? Do you see them interacting with the media? Promoting their clients when they get press?  If they aren't active, is there a reason for it?
When the time comes to interview wedding PR firms, be sure to ask the following:
How often will we be in touch with one another?
What's your preferred method of communication?
Will I be receiving a regular report of your efforts?
What will you need from me in order for this to be a successful partnership?
How do you measure results?
How many accounts do you handle at one time? How many accounts do your team members handle at one time?
When wrapping up your search, be sure to review proposals at length and interview references.
Don't be afraid to seek clarification, and ask follow up questions. It may seem like entirely too much work, but you'll be thankful you took the time to qualify candidates.
Have no fear- there is quite a bit you can do representing yourself in the wedding media, so hiring an outside firm may not be necessary. Those ready to take the next step should keep in mind the above to ensure they find the very best fit for their wedding company.