The Wedding Business Magazine has arrived!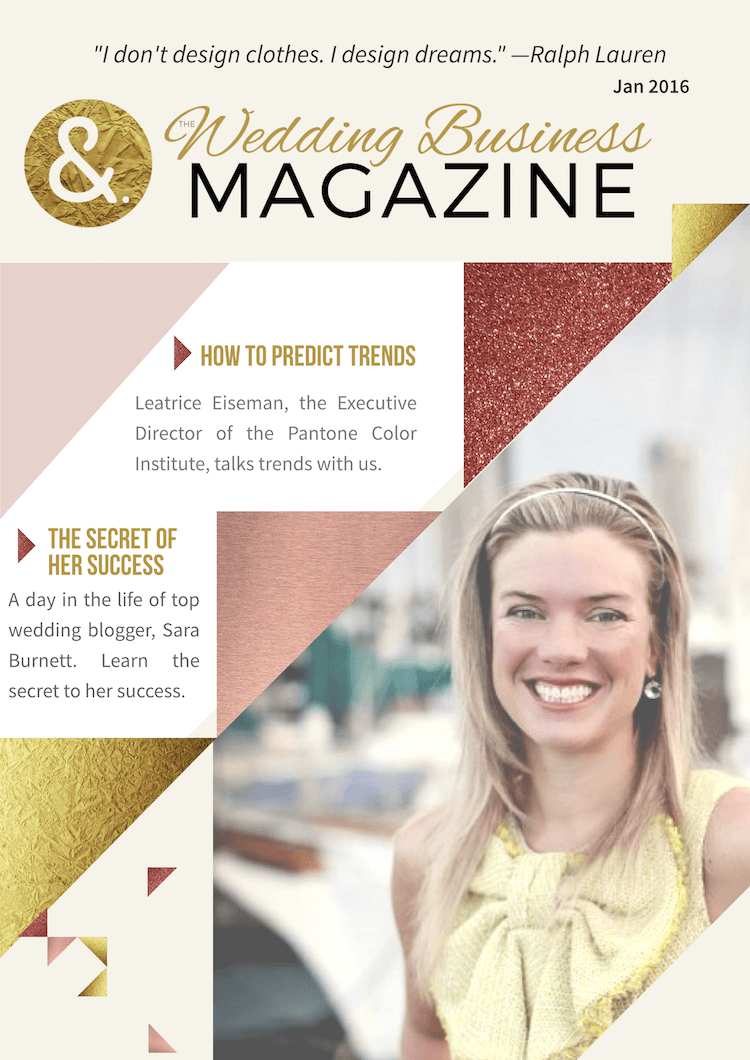 We were ecstatic to see the release of The Wedding Business Magazine from The Wedding and Event Institute! I was delighted to contribute an article on using trends to maximize your public relations efforts. Thanks so much to our friends at Destination Weddings, 100 Candles, Azazie, and Where Will They Stay? for their help! Check out the full feature by subscribing here.
Meghan Ely is the owner of wedding marketing and wedding pr firm OFD Consulting. She is the exclusive wedding pr blogger for The Knot, a WeddingWire expert and is a highly sought after speaker in the wedding industry. She loves ruffle table runners and Royal Wedding Tchotchkes. To learn how OFD Consulting can assist you with your wedding marketing and wedding pr, please contact us today.
---
Posted on:
Topics: wedding business, wedding marketing, wedding pr
Tags: bridal PR, ofd consulting, wedding industry, wedding marketing, wedding pr, wedding public relations
Contact Information
Phone number:
(804) 543-6400
Email address: