With nearly 60 percent of consumers listening to podcasts, now's the time for event professionals to dive headfirst into this PR tactic. Whether offering advice, telling a story, or highlighting a service, being a guest on a podcast is a fantastic way for your business to increase brand awareness and generate new leads.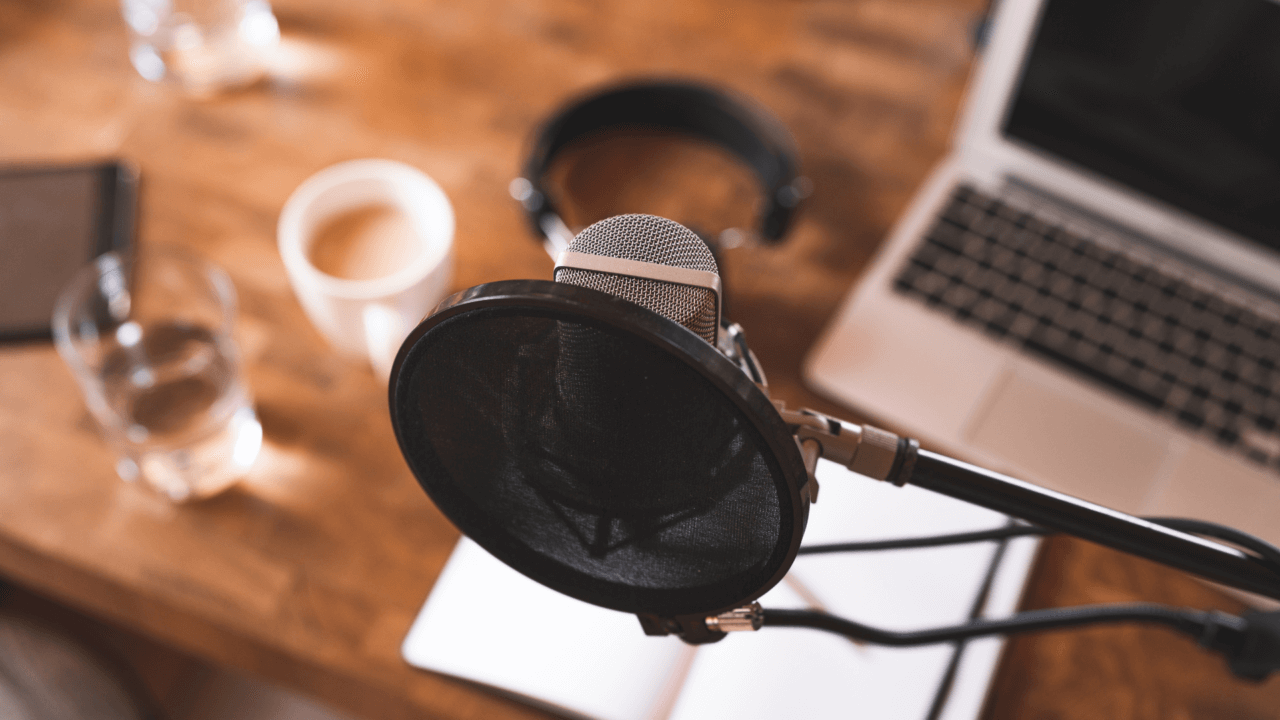 Podcasts are advantageous as they help event pros showcase two things:
Their personalities. Business owners can reveal who they are and demonstrate how they're different from others in the industry while connecting with potential clients.
Their expertise. Sharing one's experience and providing valuable insights will wow listeners and draw them to their offers.
However, if you're new to podcasts, you may wonder how to pitch yourself. How do people find the right shows? What does the pitching process entail? We're breaking down the answers to these questions below, so you can start adding podcast pitching to your business to-dos.
Finding the Right Podcasts
To approach podcast pitching from a strategic standpoint, look for shows with listeners in your primary audience. For example, pitching to a videography-focused podcast isn't going to skyrocket your sales if you're a caterer — but a podcast about the latest food trends could be a launching pad for new leads!
Be mindful of the podcasts you select – otherwise, you may waste time speaking on shows that won't positively impact your bottom line. Your schedule is busy enough, so don't spend those precious minutes on podcasts that don't align with your business!
Start with your goals.
Before you dig into podcast research, get clear on your goals. Remember to make them SMART – specific, measurable, attainable, realistic, and time-based. Once you know what you want to accomplish, you can look for podcasts to help you move the needle.
Conduct the proper research.
With over 2 million podcasts out there, your head might be spinning when it comes to finding one that will help you grow. And in reality, when it comes to podcasts, the pitches themselves don't take up the most time – instead, conducting research should be your primary focus.
There are a handful of ways to go about finding good podcasts:
Using Podcast Clout. This service allows you to take a look at some of the most popular wedding and event-based podcasts (among others!).
Using Podcast Guests. This website enables both podcasters and potential guests to find one another. (Think Tinder for podcasts!)
Searching on social media. Pull up #weddingpodcast on Instagram and see what populates the feed.
Asking in online groups. Facebook groups and local chapters, such as Rising Tide Society, are great ways to find new connections and ask for podcasts in need of guests.
Start here to create a list of podcasts relevant to your goals and audience. Then, you can use a platform like Airtable or a simple Google Sheet to track your research and pitches.
Dig a little deeper.
After you've curated a list, look at how active each podcast is and how often they release new episodes. If they haven't updated their show page in a while, there's a strong chance they're no longer active.
Check out their social media as well. Do they have a strong presence? Do they promote their guests? Remember: You want to pitch to podcasts that will get you closer to your goals – not ones that lack an engaged audience.
Listen first.
Before moving forward with your list, spend some time listening to the podcasts you're considering. Most hosts will ask you about your favorite episode or what you like about their show, so you'll want to have an honest answer ready.
Make a note of a handful of things as you listen:
Personality. Does the host feel like someone whose company you would enjoy? Consider their personality and the way they conduct their interviews.
Chemistry with guests. How does the host interact with their guests? What kind of questions do they ask? Think about how you'd feel on the other side of the microphone.
Overall engagement. Does the show feel organized? Are you comfortable with the direction the host took things? Some hosts plan their shows, while others tend to go with the flow. Consider what you're okay with before sending any pitches.
Consider promotions.
Once you listen to a podcast (and if you like what you hear!), look at how it's promoted. For example, are guests tagged on social media? Also, consider signing up for the host's email list to see if they share each episode with their subscribers. When leveraging podcasts to generate new business, the more promotion, the better.
Keep your values in mind.
If you feel confident about how a show is run and promoted, conduct some background research on the host(s). Do they seem to share your values? Are there ways they do business that you don't appreciate? Maybe it's someone they've featured on their show or even how they speak to others. No matter what it is, it may be best to remove them from your list if they do not align with your beliefs.
Pitching to Podcasts
Once you've done the research, the rest is a matter of executing your pitch strategy and cultivating relationships with the hosts of the podcasts you want to appear on.
Come prepared.
Before sending in a pitch, jot down a few notes while listening to each podcast. Ensure you know what's been talked about lately and which topics you enjoyed most. In addition, it's wise to have a list of favorite episodes, guests, or quotes to showcase your support for each podcast.
You'll also need to develop a handful of topic ideas, avoiding anything discussed on the show within the last year. Your ideas should be as unique as possible. Take a common industry topic and put your own spin on it! This will help make your pitch more compelling and set you apart from other submissions.
Complete their forms.
Many podcast hosts opt to accept submissions through forms, making it a simple pitching process for potential guests. They'll typically include areas to share basic information – who you are, what you do, and why you'd be a great guest. Long answers aren't often required, so it's best to draft a few brief lines stating why you want to cover your proposed topics and why those topics are a good fit for the podcast.
Once you have this down, save it as a template. Later, when you send in additional pitches, you can simply tweak a few details and avoid spending extra time crafting your pitch. Instead, utilize what you put together the first time – especially if it won you a spot on the show!
Send an email.
If the podcast you're interested in doesn't have a submission form, that doesn't necessarily mean they don't accept pitches! Instead, you'll want to send the host an email. You can usually find an email address on their website, social media pages, or the podcast description page on their hosting platform (such as Spotify or Apple).
Keep things straightforward here – most podcast hosts are busy entrepreneurs and don't have time to sift through a long email. Title your subject along the lines of "podcast guest submission" or "podcast guest pitch." This way, you'll prompt them to click on the message if they are looking for new guests.
Create an introduction message covering what you'd share inside a form – who you are, what you do, and why your ideas are an excellent fit for their show. Remind them you're a listener and state why you feel their audience would appreciate what you have to share.
Don't forget the follow-up.
With many popular podcast hosts shuffling through dozens of emails daily, yours might slip through the cracks. That's why following up is so important! If you haven't heard back after a week or two, it's more than okay to check back in. If you submitted your information through a form, make sure to save a copy for yourself for reference.
Now, if you don't hear back after you follow up, try once more. Give the host another week and say something like, "Hey, I'd love to check in with you one more time. If I'm not a great fit, please let me know!"
Don't be too hard on yourself if a host never responds. It happens! People get busy, and plenty of other podcasts could use your expertise.
Mark your calendar.
Sometimes, a host isn't looking for new guests when you reach out, but they will be down the line. So if someone tells you to circle back at a certain time, set a reminder on your calendar.
With that said, give them a little breathing room before checking in. For example, if a host tells you they'll be ready in December, don't reach out on December 1. Instead, take a few days to revisit your pitch and ensure everything is still relevant.
Gather your assets.
When accepted by a podcast, there are likely a handful of things the host will need from you. From headshots to business logos to bios, gather your media resources and have your ducks in a row before submitting your pitches. Have your calendar pulled up as well, so you don't have to dig for your availability.
Finding the right podcasts may seem like a long process to add to your to-do list, but once you do, the pitching part is easy. Remember not to sell yourself short – you have stories and experiences listeners will find valuable! Step into your podcast pitches with confidence, and you're sure to impress hosts across the industry.