Wedding PR: Wedding IQ
We're so excited to share the latest from 100 Candles on Wedding IQ! E-commerce sites are a great way to reach potential clients, but there are some considerations you'll want to keep in mind as you build and maintain your site. Tune in for some very insightful advice here!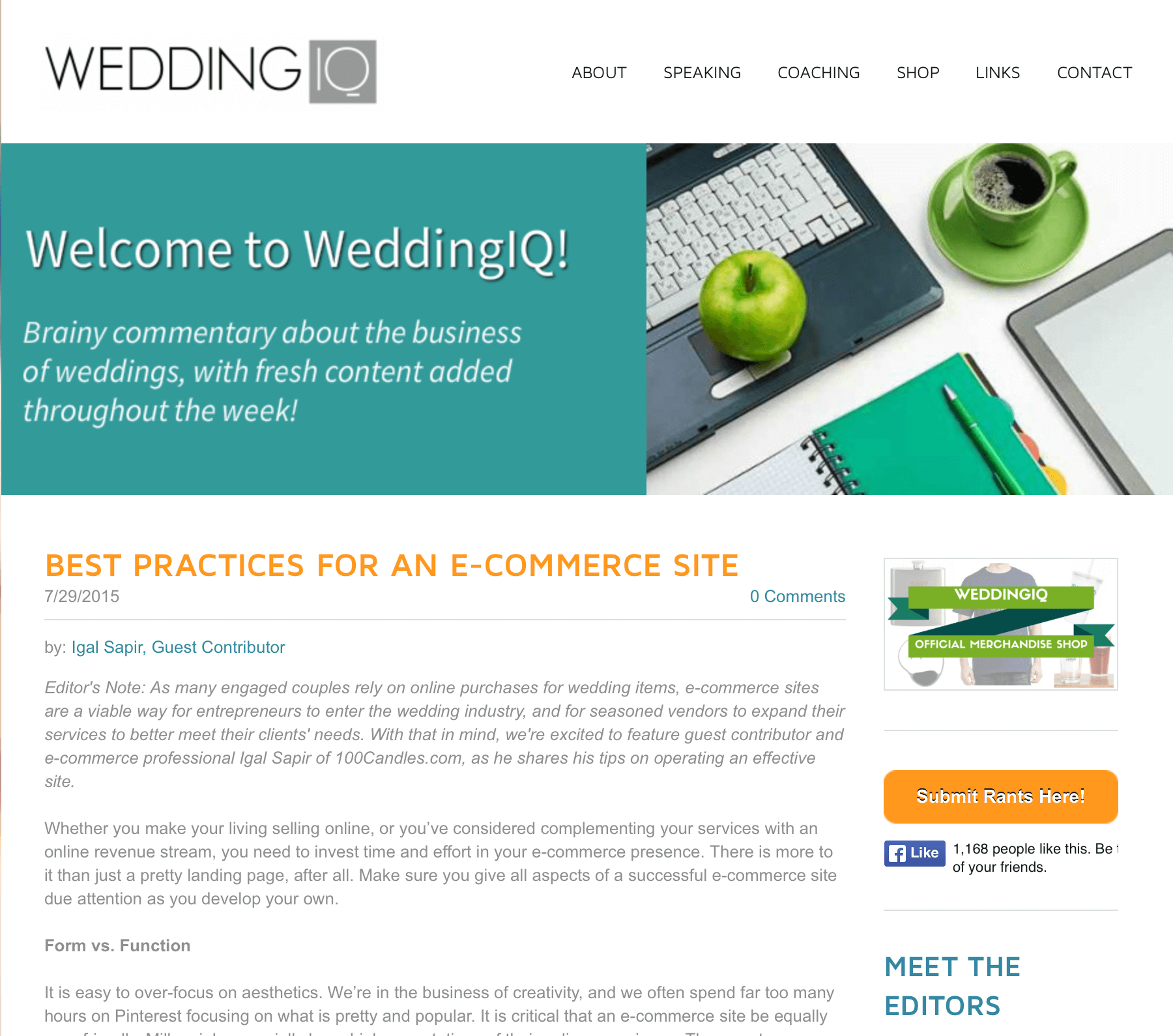 Meghan Ely is the owner of wedding marketing and wedding pr firm OFD Consulting. She is the exclusive wedding pr blogger for The Knot, a WeddingWire expert and is a highly sought after speaker in the wedding industry. She loves ruffle table runners and Royal Wedding Tchotchkes. To learn how OFD Consulting can assist you with your wedding marketing and wedding pr, please contact us today.
---
Posted on:
Topics: wedding pr
Tags: wedding marketing
Contact Information
Phone number:
(804) 543-6400
Email address: