Wedding PR: H&H Weddings
We're just loving this look back at Jim and Dan's awesome wedding on H and H Weddings! Shot by David Abel Photography and Michael Simon Photography, this wedding was quite the Richmond experience with vendors from all around the city coming together for this once-in-a-lifetime wedding giveaway! To find out more about this awesome contest, visit OutRVA's website here.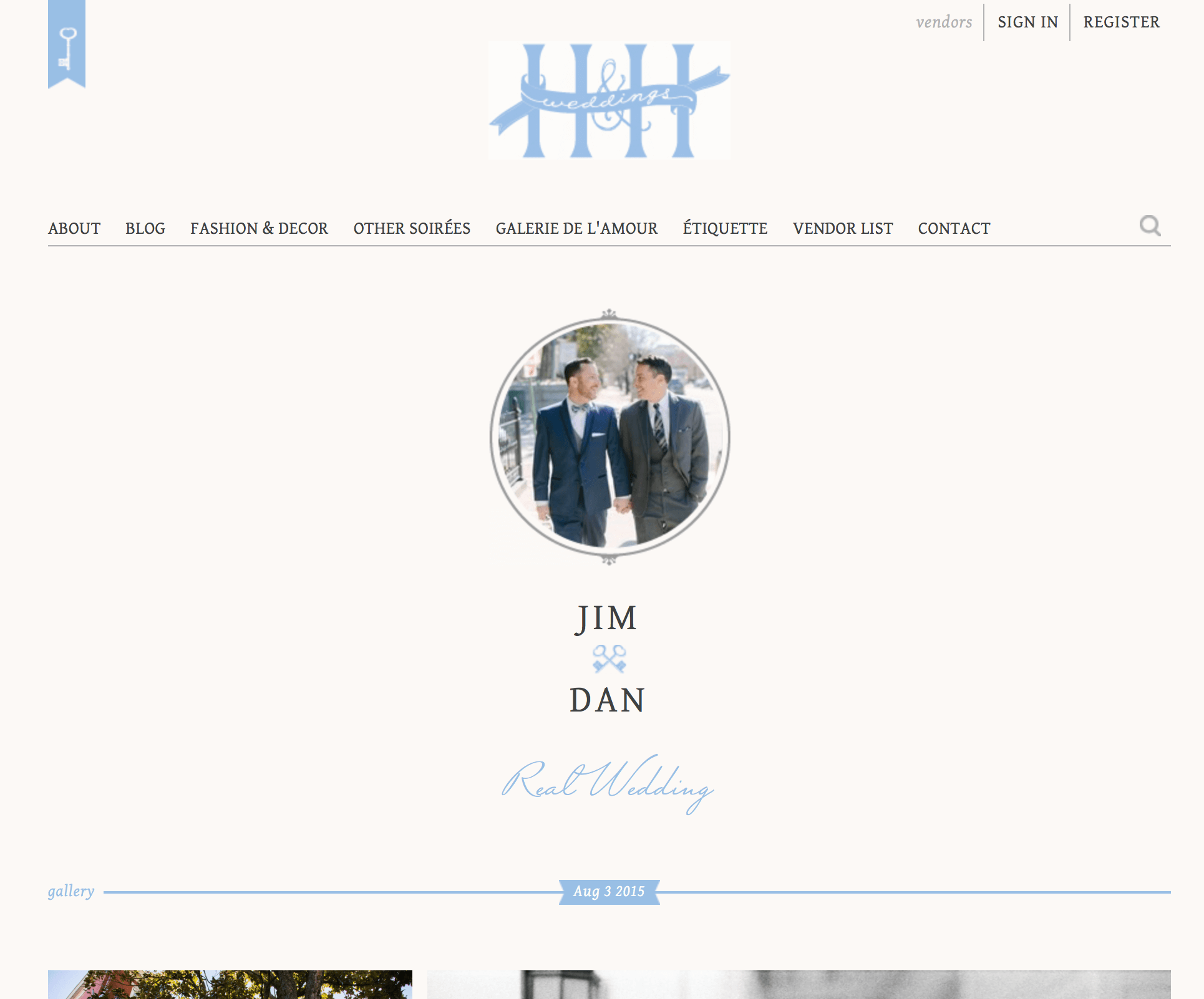 Meghan Ely is the owner of wedding marketing and wedding pr firm OFD Consulting. She is the exclusive wedding pr blogger for The Knot, a WeddingWire expert and is a highly sought after speaker in the wedding industry. She loves ruffle table runners and Royal Wedding Tchotchkes. To learn how OFD Consulting can assist you with your wedding marketing and wedding pr, please contact us today.
---
Posted on:
Topics: wedding pr
Contact Information
Phone number:
(804) 543-6400
Email address: