It's Friday and we are so happy to close out the week with some wonderful client features including My Hotel Wedding, HGTV, Special Events and more! See it all below.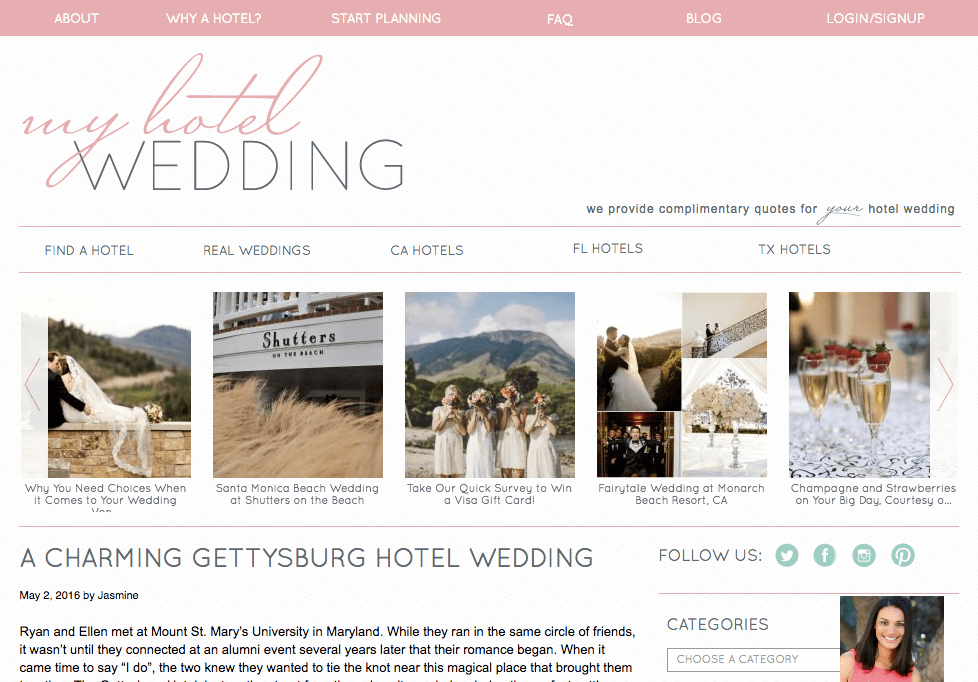 This beautiful wedding by Stephanie Yonce Photography was lovely to look at and we were so delighted to see it featured on My Hotel Wedding. See the whole wedding here!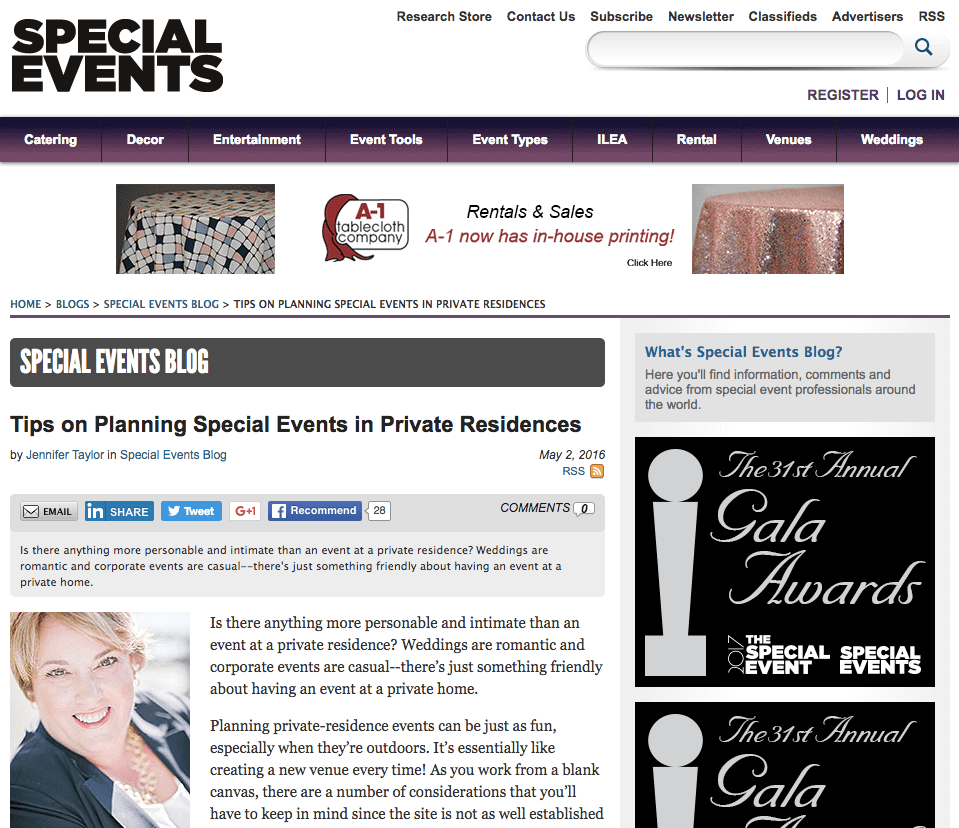 This Special Events guest blog from Jennifer Taylor, owner of Taylor'd Events was a great read and we were thrilled to see it featured. See the full article here!
Talk about exciting! We were over the moon when so many of our friends including, Glint Events, Don Mears Photography, Get Polished Events, Stephanie Yonce Photography, 100 Candles, Rochelle Cheever Photography, Mike B Photography, and Taylor'd Events were featured on HGTV. See them all here.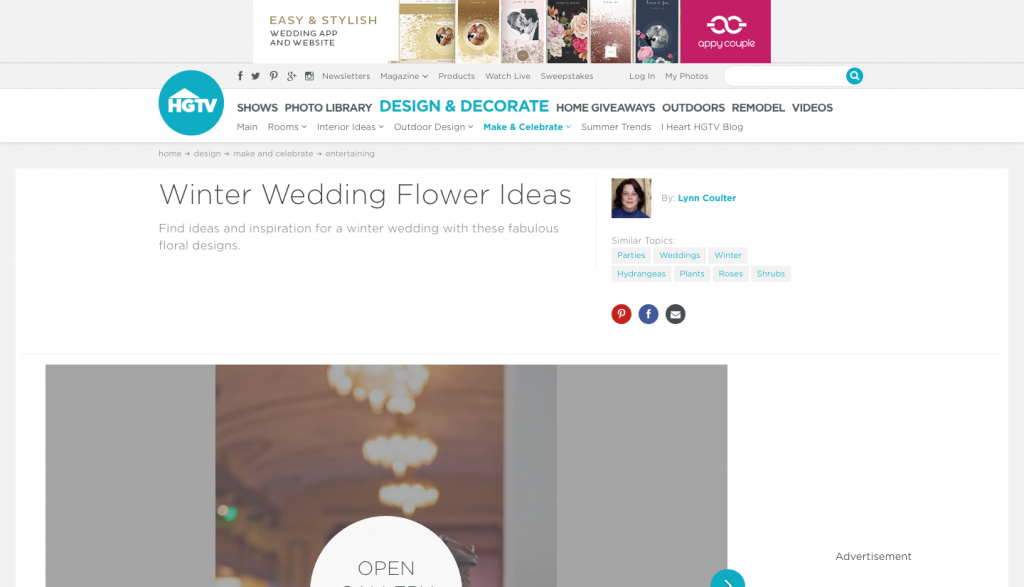 This HGTV gallery about winter wedding flowers featuring Don Mears Photography, Something to Celebrate, Glint Events, and Turner Photography Studios made our day! See it all here.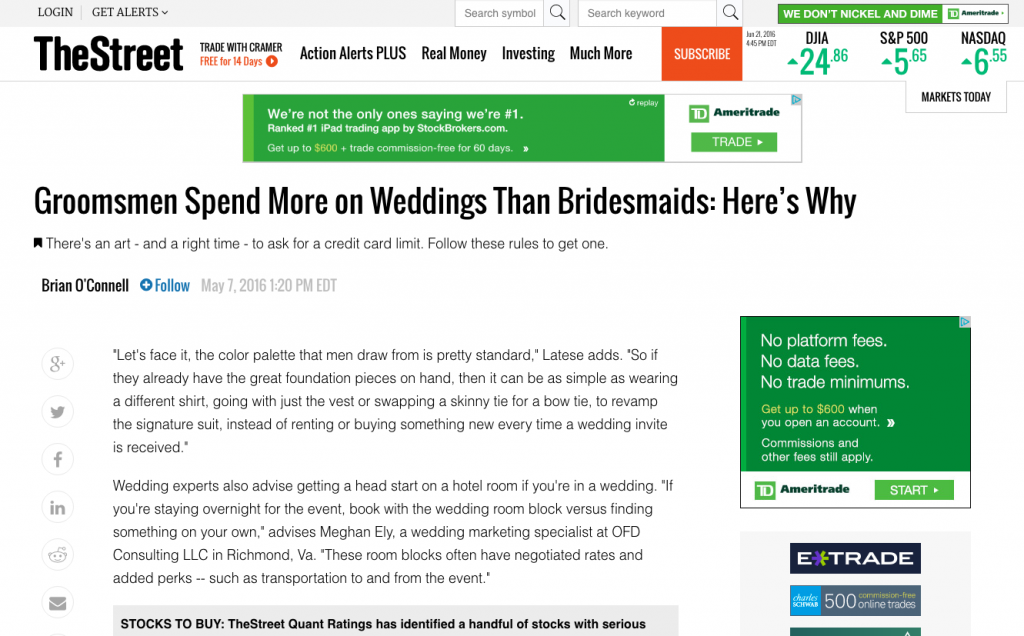 We were so excited to be part of this article on The Street about how much groomsmen spend on weddings. See the full article here!

Meghan Ely is the owner of wedding marketing and wedding pr firm OFD Consulting. She is the exclusive wedding pr blogger for The Knot, a WeddingWire expert and is a highly sought after speaker in the wedding industry. She loves ruffle table runners and Royal Wedding Tchotchkes. To learn how OFD Consulting can assist you with your wedding marketing and wedding pr, please contact us today.