We are closing out this week with a great set of client features including Catersource, WeddingWire, Special Events and so much more! Check it all out below!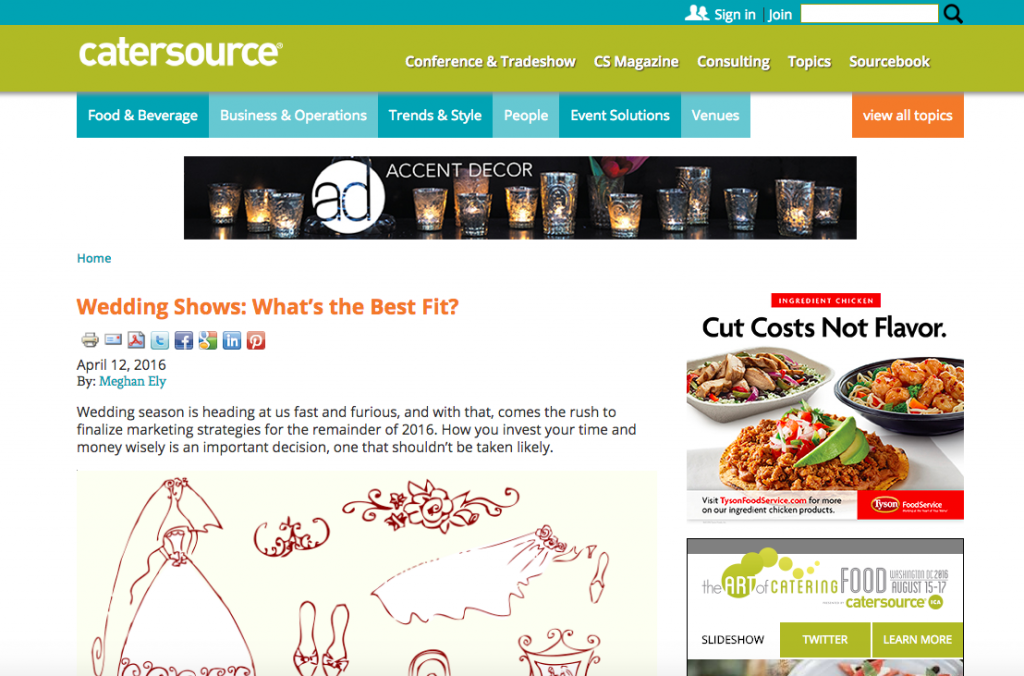 I love getting the opportunity to share insight on different topics, and this Catersource guest blog was a blast to write! See the full article here.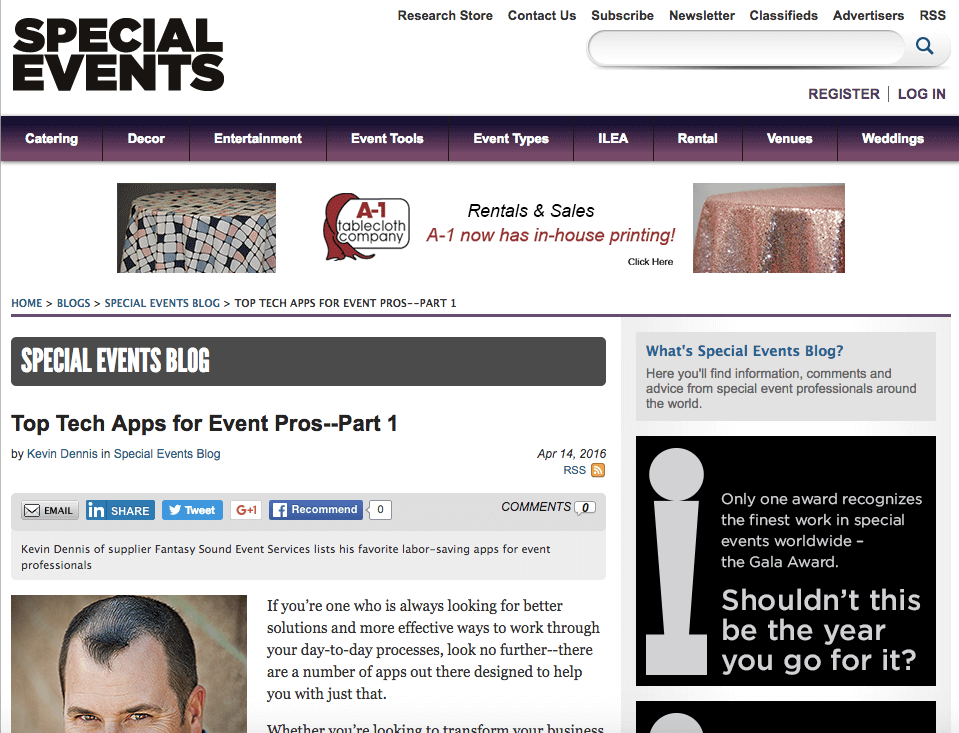 We were beyond thrilled to see Kevin Dennis, from Fantasy Sound Event Services, guest blog on Special Events! He shared what the top tech apps for event pros are. Check it out here!
Our friends over at Azazie had a great feature on Top Wedding Sites discussing Pantone's 2016 color of the year in your closet! See the full feature here.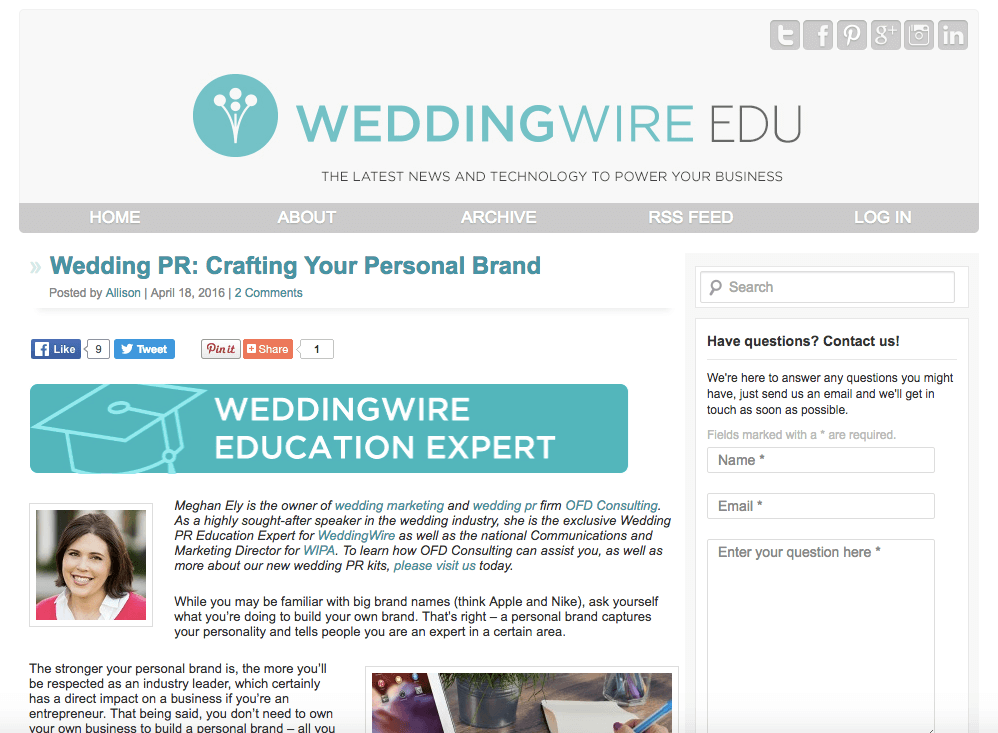 My guest blog on WeddingWire was about one of my favorite subjects, crafting your personal brand! See the full article here.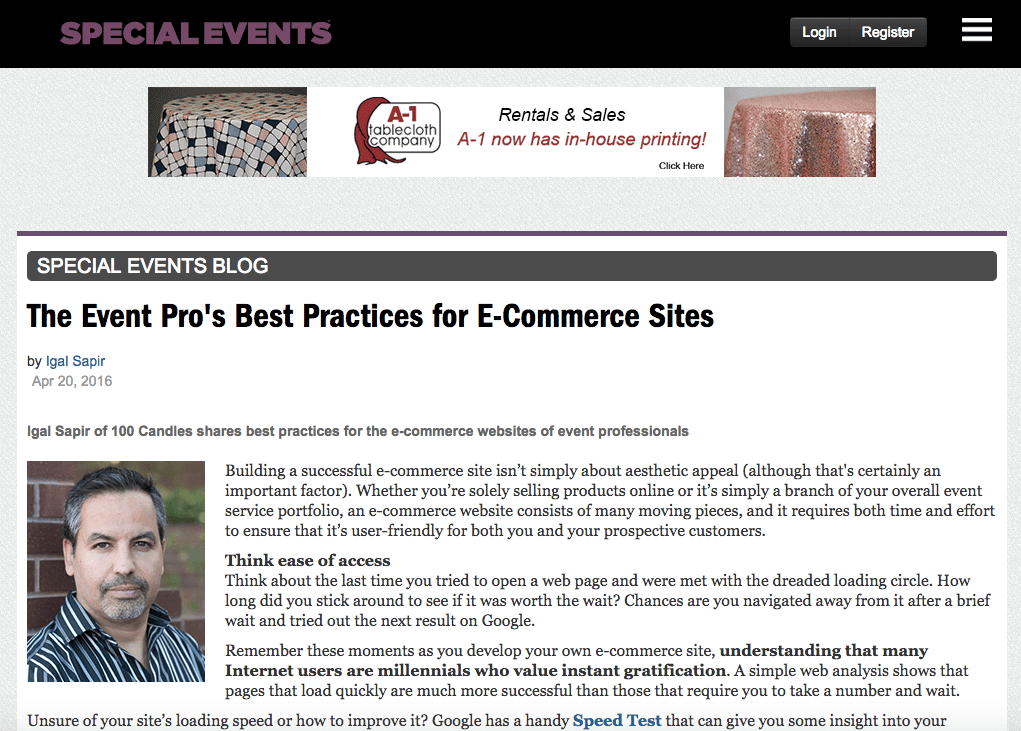 This wonderful 100 Candles feature on Special Events made our day! We loved reading their article on Best Practices for E-Commerce Sites. Check it all out here!

Meghan Ely is the owner of wedding marketing and wedding pr firm OFD Consulting. She is the exclusive wedding pr blogger for The Knot, a WeddingWire expert and is a highly sought after speaker in the wedding industry. She loves ruffle table runners and Royal Wedding Tchotchkes. To learn how OFD Consulting can assist you with your wedding marketing and wedding pr, please contact us today.