Maria Bayer Masterclass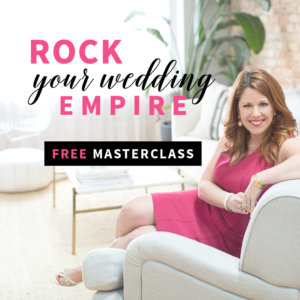 Let's face it…sales can be frustrating, but it's essential if you want your wedding business to flourish. I'm excited to share that my friend and sales expert Maria Bayer is hosting a FREE Masterclass on January 10th that is going to show you the 3 sales strategies that she uses.
You'll learn how to leverage your talent, book clients who adore you, and end discounting forever!
Click here to save your spot now –  bit.ly/RockYourWeddingEmpire
---
Posted on:
Topics: wedding marketing
Contact Information
Phone number:
(804) 543-6400
Email address: