NACE Experience 2018 Speakers Announced!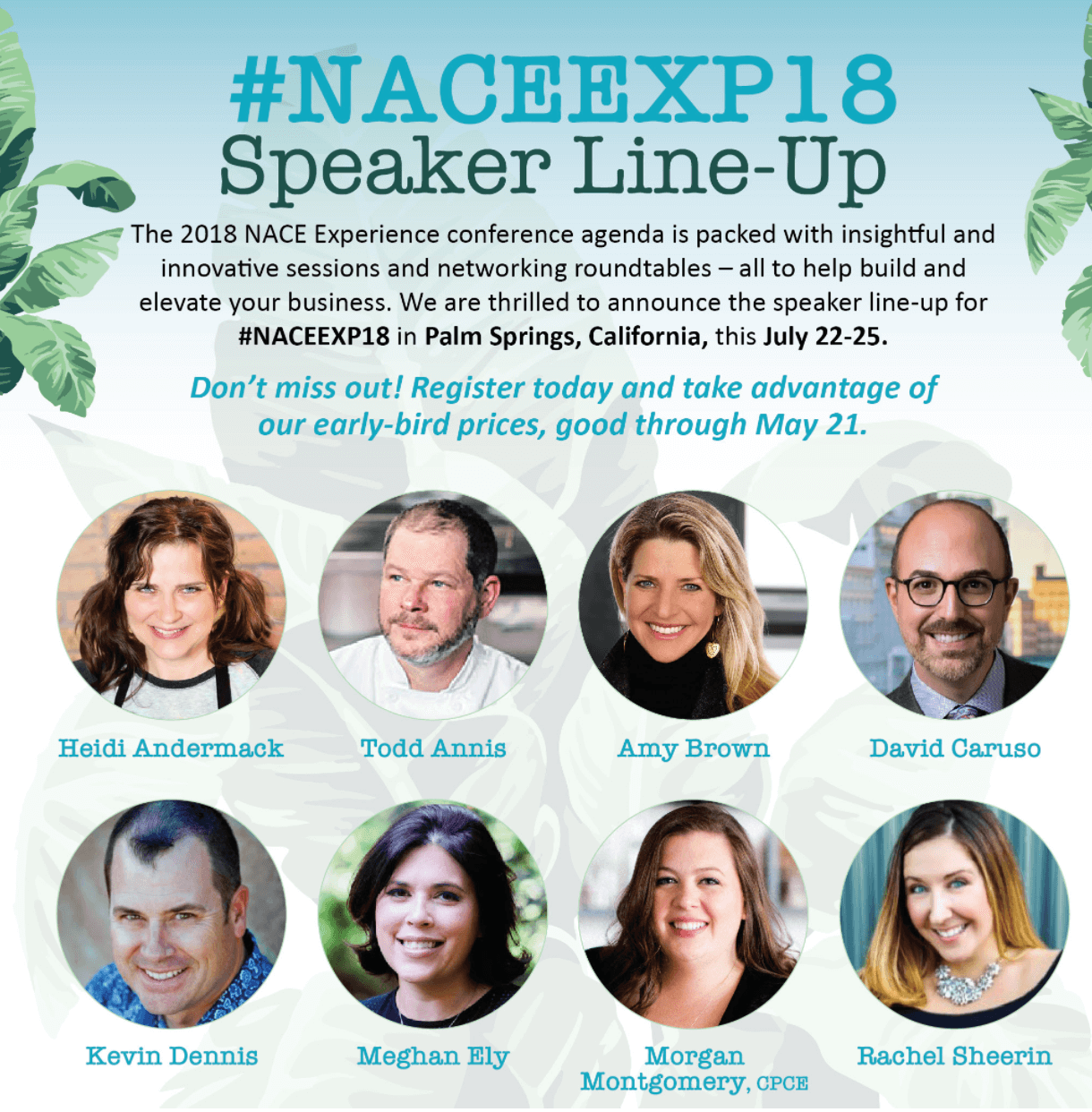 The gang's all here – NACE Experience 2018 speakers have been announced! We'll be traveling to Palm Springs from July 22-25 for the annual conference, and this year we're celebrating NACE's 60th birthday! I can't wait to celebrate another year with everyone.
For more info and registration, click here. See you soon!
---
Posted on:
Topics: Speaking, wedding industry
Tags: wedding marketing
Contact Information
Phone number:
(804) 543-6400
Email address: