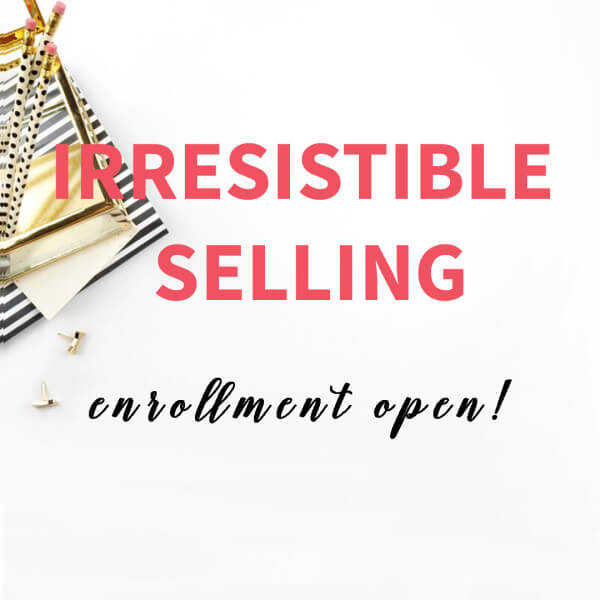 If feeling authentic and booking higher-paying clients is something you struggle with, my friend, Maria Bayer of Learn. Collaborate. Flourish. helps creative entrepreneurs with this all the time in her Irresistible Selling Program.
Her program helps business owners take their sales to the next level with lessons like:
– Communicate your value and stand out from the crowd
– Attract and book bigger-budget clients
– Book more clients on the spot
– Stop chasing clients (and make them chase you instead!)
– And Never. Discount. Again.
The live program is only offered once a year, so get your spot while you can! Open enrollment runs from Thursday, November 20 – Sunday, December 10, 2017. To book, click here.

Meghan Ely is the owner of wedding marketing and wedding pr firm OFD Consulting. She is the exclusive wedding pr blogger for The Knot, a WeddingWire expert and is a highly sought after speaker in the wedding industry. She loves ruffle table runners and Royal Wedding Tchotchkes. To learn how OFD Consulting can assist you with your wedding marketing and wedding pr, please contact us today.