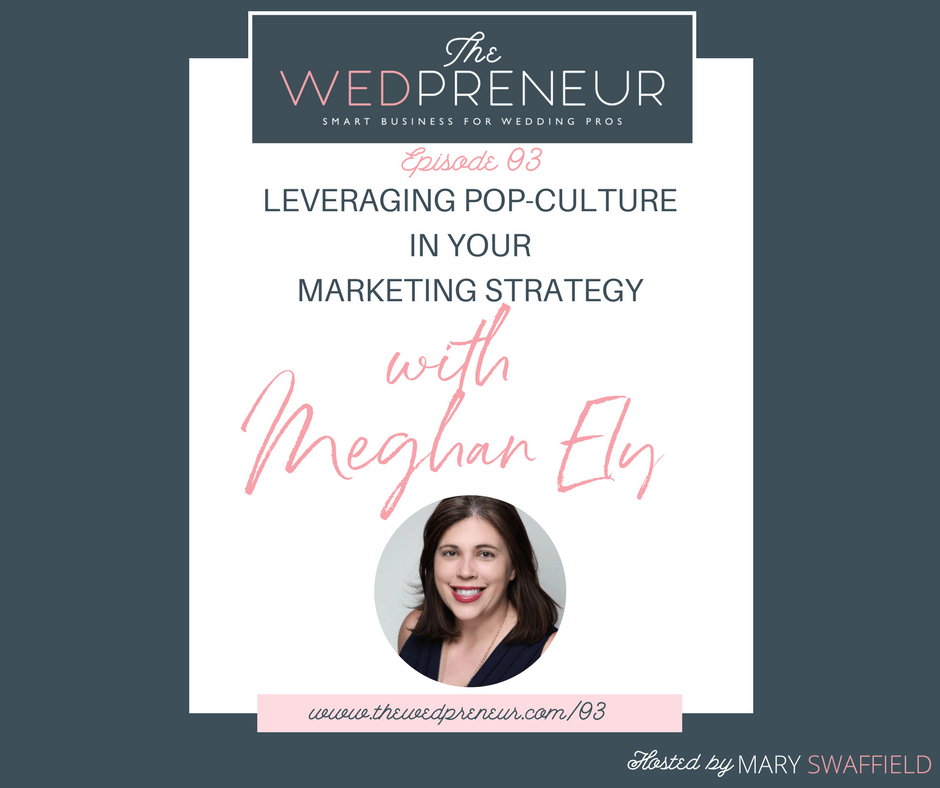 I was thrilled to be a guest on Mary Swaffield's podcast The Wedpreneur!
We chatted about pop-culture in marketing strategies, and it was just as fun as it sounds!
To listen to the full podcast, click here.

Meghan Ely is the owner of wedding marketing and wedding pr firm OFD Consulting. She is the exclusive wedding pr blogger for The Knot, a WeddingWire expert and is a highly sought after speaker in the wedding industry. She loves ruffle table runners and Royal Wedding Tchotchkes. To learn how OFD Consulting can assist you with your wedding marketing and wedding pr, please contact us today.