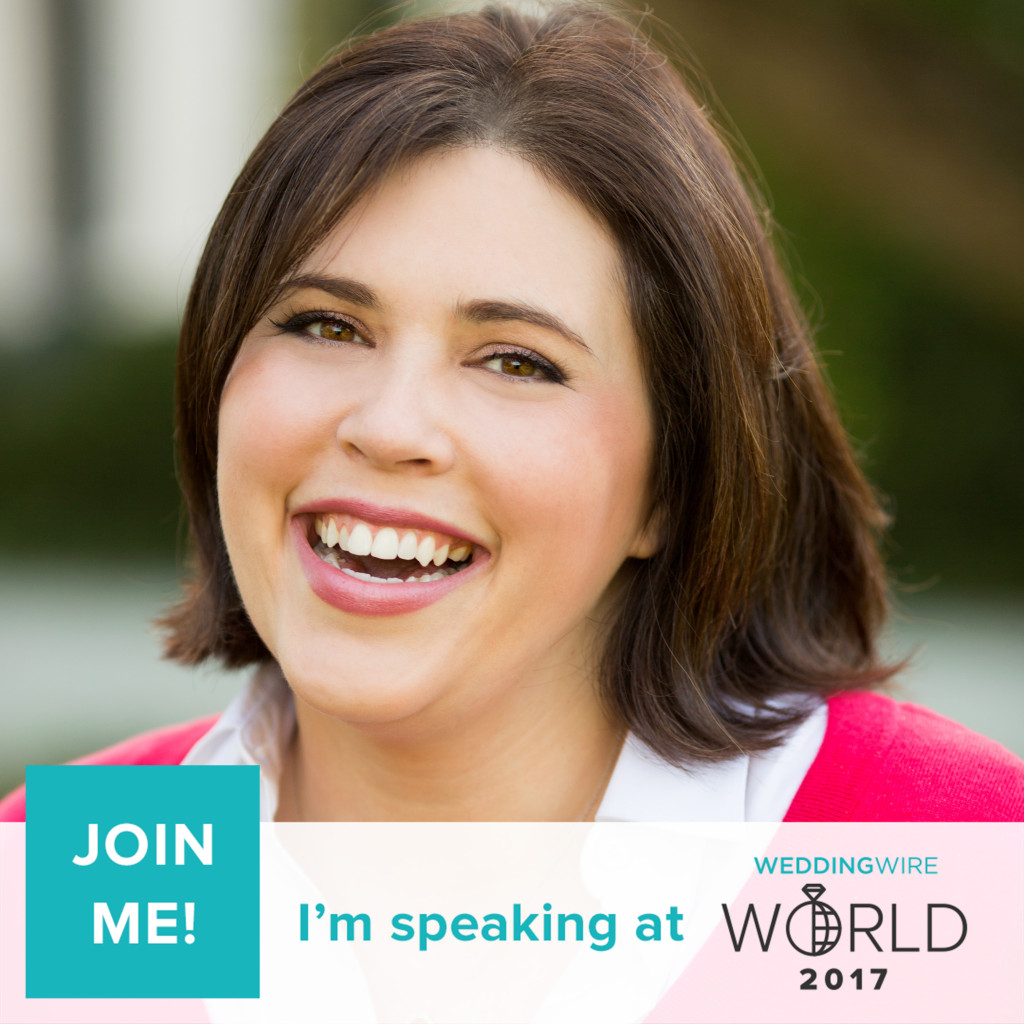 I'm heading to Anaheim May 1 – 2 for WeddingWire World 2017 where I will be speaking on two of my favorite topics:
Own It! Crafting Your Personal Brand AND Wedding PR: How to Shine a Spotlight on Your Business
I hope to see everyone there!
Don't forget! I'll also be speaking at WeddingWire World DC from August 14 – 15.

Meghan Ely is the owner of wedding marketing and wedding pr firm OFD Consulting. She is the exclusive wedding pr blogger for The Knot, a WeddingWire expert and is a highly sought after speaker in the wedding industry. She loves ruffle table runners and Royal Wedding Tchotchkes. To learn how OFD Consulting can assist you with your wedding marketing and wedding pr, please contact us today.