We are so excited to celebrate the launch of The Foundation of NACE Speaker Series! This new program aims to provide NACE chapters with a speaker program that offers vetted speakers at pre-negotiated rates for webinars and in-person chapter meetings. This exclusive chapter benefit includes the Foundation of NACE Speakers Series Directory, a resource to connect chapter leaders with quality speakers from across the country.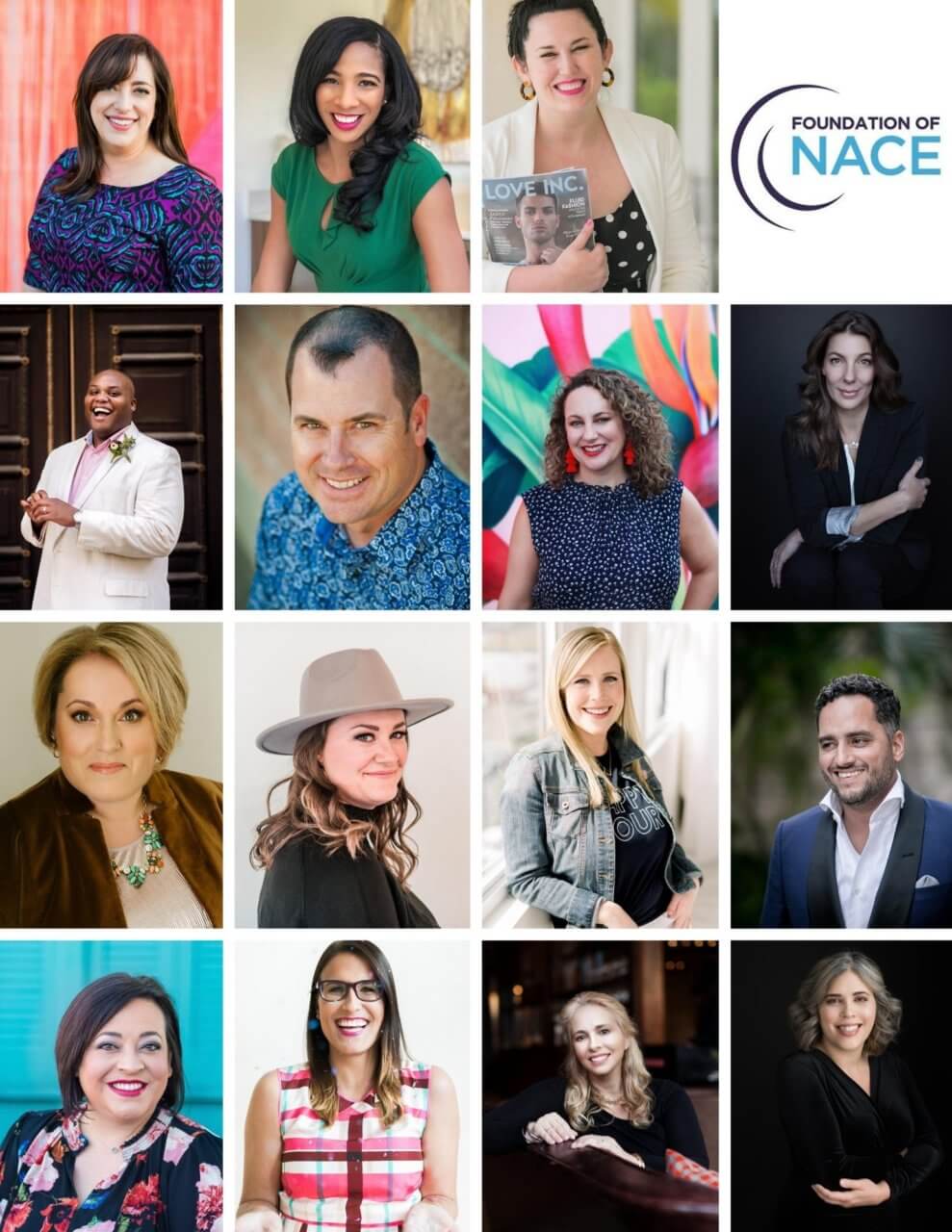 We are proud to have so many of our Wedding Industry Speakers highlighted in this inspiring group of wedding professionals! Here are our amazing speakers you can find in this new directory:
Renee Dalo of Moxie Bright Events
Kevin Dennis of Fantasy Sound
Brittny Drye of Love Inc.
Meghan Ely of OFD Consulting
Bron Hansboro of The Flower Guy Bron
Aleya Harris of Flourish Marketing
Michelle Loretta of Sage Wedding Pros
Christie Osborne of Mountainside Media
Kinsey Roberts of She Creates Business
José Rolón of José Rolón Events
Elizabeth Sheils of Rock Paper Coin
Meryl Snow of Snowstorm Solutions
Emily Sullivan of Emily Sullivan Events
Jennifer Taylor of Jen Taylor Consulting
Leah Weinberg of Color Pop Events