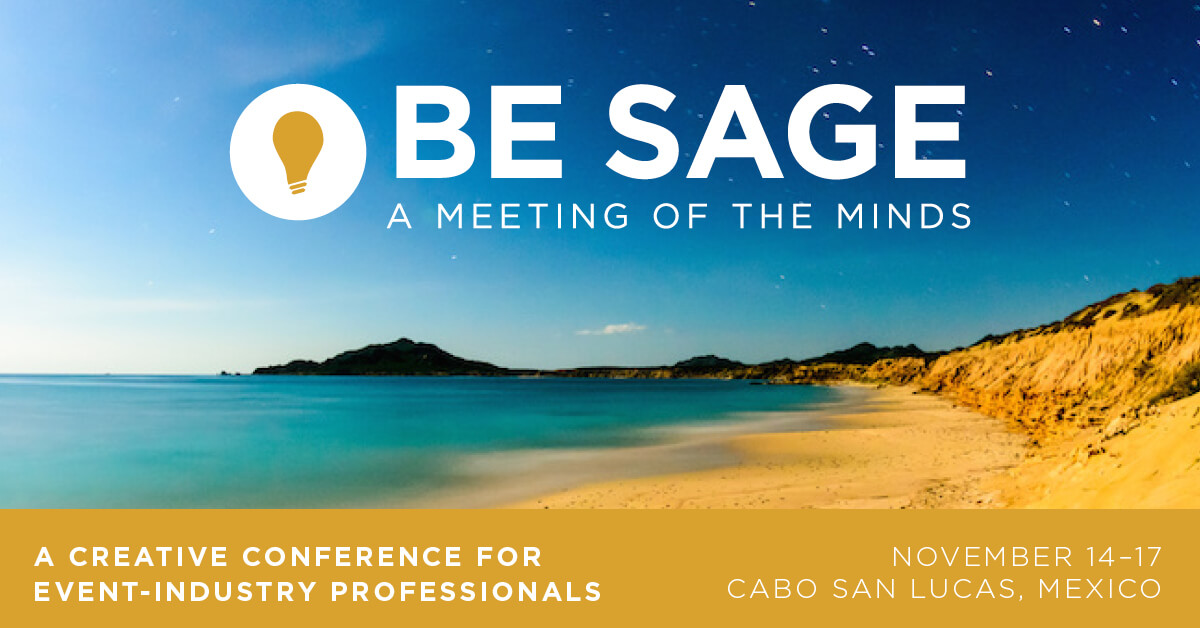 I'll just say it- there are very few people smarter than the ladies at Sage Wedding Pros and I'm not just saying that because Michelle is sending me home from NACE Experience this week with dulce de leche. 🙂
But in all seriousness, I've loved what the Sage Wedding Pros ladies have been doing since my very first day as OFD. In fact, I've had the pleasure of working with them directly and my business is in a better place because of it.
So it's with that, that we are so excited to share the Be Sage Educational Conference for the wedding industry.
Be Sage Conference is for smart business owners looking to create strong strategies for the long term success of their companies. The conference will take place in Cabo San Lucas this November 14-17. (Brainy learning AND margaritas- who could ask for anything more?!)
Register here before September 30 and use our promo code "OFD Consulting" to get $200 off!

Meghan Ely is the owner of wedding marketing and wedding pr firm OFD Consulting. She is the exclusive wedding pr blogger for The Knot, a WeddingWire expert and is a highly sought after speaker in the wedding industry. She loves ruffle table runners and Royal Wedding Tchotchkes. To learn how OFD Consulting can assist you with your wedding marketing and wedding pr, please contact us today.